HQ Construction & Development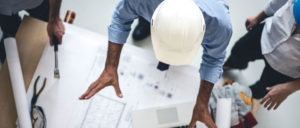 HQ Construction & Development provides comprehensive Real Estate Solutions on Residential, Commercial, Institutional, and Mixed–Use projects. Our years of experience with proven industry specific expertise in analyzing, developing, planning, costing, building, and delivering properties combined with local market knowledge provides an unparalleled combination for successful Real Estate projects–rehabbing and developing key areas in St. Louis area.
We have a team of professionals, with decades of experience in quality real estate development and construction, encompasses all aspects of the project from beginning to end. HQ Construction & Development is committed to providing the highest quality work combined with the latest in design and innovation.
More importantly, HQ Construction & Development gives back to the community by providing training and development opportunities to underserved individuals who want to learn basic trade and construction skills.
Within 2 years, our interns will possess strong skills and can take their trade tests to obtain certification.
Call us today at 314-643-9800 or send a message below.