*NEW* Back To Life Program has LAUNCHED!
We are partnering with Project Outreach, a 501c3 training and development organization, to officially launch its first program, Back To Life.  In this 2-year intensive program, justice-involved individuals will learn general construction, real estate investing, entrepreneurship, homeownership, personal and professional development while living together in a home environment where they hold each other accountable to meeting deliverables.  
At the end of the program, they will own a home and rental property, possess skills in real estate investing and general construction, but most importantly, they will be self-sustained giving back to their peers and community.  This new training homecenter is located at 5034 Cates, St. Louis, MO 63108 and to view our virtual tour, click this VIRTUAL TOUR.
For more information and to see if they qualify, click HERE.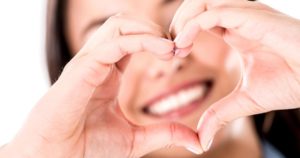 We work with several agencies who refer clients in need of housing and caseworkers have caseloads that are quite extensive.  So we have developed a simple process to help minimize the amount of work they have to do while helping them meet their housing goals.
Now, agencies are able to submit their referrals in just a few steps.  Also, referrals can select and view the property, complete their rental application, sign the lease and pay their rent online.  Our online referral process makes it much easier for agencies and referrals to complete their housing needs all from the convenience of their computer. 
HOUSING CRITERIA
Most of our referrals are for the transitional housing program and the ideal candidate must be able to meet or comply with the following criteria:
                   – No current or recent drug activity (trafficking or possession)
                   – No current or recent violence (assault or gun) charges
                   – No overnight stays or excessive visitors to the property
                   – Employed or employable and desire to learn new skills
                   – Desire to better their living experience
If you have individuals who qualify for our program, please have them listen to our automated compliance message at    314-699-4847 and leave a detailed message informing our team of their interest.  Then click the SUBMIT RENT REFERRAL button and do the following:
                   1.  Complete the form to record you as the referral
                   2.  Select a property and view details
                   3.  Click APPLY NOW
This will start the application process online.  NO MONEY is required right now – only when they sign the lease.  We do have properties that are S.O. approved, so if we have one vacant, it will show *REGISTRY APPROVED*.  If we have no vacancies, you will click the Waitlist link to be added to the waitlist.  The waitlist does not require a deposit, but in order to HOLD an available room, we require a $100 non-refundable security deposit + $25 application fee, which can all be handled online once we have screened the applicant.
Once we receive the application, our Leasing Agent will contact the client unless you specify otherwise.  For more information or if you have questions, please contact our Leasing Agent directly at 314-690-5907.
We partner with several agencies across the area and here are just a few of them that send us referrals on a regular basis.  We would love to add you to our Referral Partner Network, so feel free to give us a call or start now by submitting your referral at the link above.  
Call us today at 314-643-9800 or send a message below.